About Us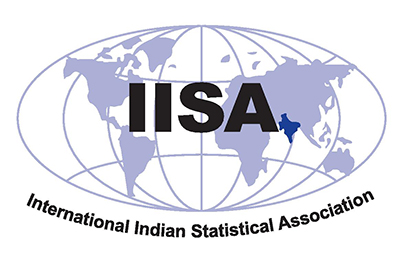 The International Indian Statistical Association (IISA) is a non-profit organization. Its objectives are:
To promote education, research and application of statistics and probability throughout the world with a special emphasis on the Indian subcontinent;
To foster the exchange of information and scholarly activities between various countries as well as among other national/international organizations for the development of Statistical Science;
To serve the needs of young statisticians;
To encourage cooperative efforts among members in education, research, industry and business.
Read More
Organize Session
If you would like to organize an entire session, please click on this link to provide details about the session topics and recommendations of potential speakers.
Organize Session
Submit Abstract
We invite you to submit your abstracts by clicking Submit Abstract button.
The abstract submission process will begin on the May 2, 2017
The last date for submission is Aug 31, 2017
Submit Abstract
Award Nominations
For further information on Nominations please click the below link.
Award Nominations
Venue
Hyderabad International Convention Centre (HICC)
DECEMBER 28-30, 2017
Kavuri Hills, Kondapur, Hyderabad, Telangana 500081
Sponsors