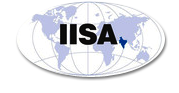 IISA 2017 Conference Program Details
December 28, 2017 - Day 1

Day 1

December 29, 2017 - Day 2

Day 2

December 30, 2017 - Day 3

Day 3
Time
Programs
08:00
Registrations
08:30 - 09:00
Inauguration by Sujit Ghosh (Hall-1)
09:00 - 12:00
Posters
Students competion posters put on display
09:00 - 10:00
Inaugural Keynote Lecture
Inaugural Keynote Lecture by Donna Spiegelman (Hall-1)
10:00 - 10:10
Recess
10:10 - 11.40
Session 1
Special Invited Lecturers: Susmita Datta, Debajyoti Sinha (Hall-1)
Experimental Designs and Data Analysis. (G.03)
Recent Developments in Statistical Methodology and its Applications. (G.04)
Recent Advances in Optimization Techniques for Statistics (G.05).
Estimation and Inference in Networks and Graphical Models (G.06).
11:40 - 12:00
Tea Break
12:00 - 13:00
R.R Bahadur Memorial Lecture
R.R Bahadur Memorial Lecture: J. Sethuraman (Hall-1)
13:00 - 14:00
Lunch
14:00 - 15.30
Session 3
Special Invited Lecturers: Jayant Deshpande, Gauri S. Datta (Hall-1)
Climate Science and Statistics. (Hall-2)
Survival Analysis (G.01).
Large-Scale Inference and Applications (G.02).
Recent Advances in Analysis of Complex Survey Data (G.03).
Recent Advances in Mediation Modeling, Biomarker Evaluation, and Genomic Analysis (G.04).
New Developments in Data Privacy, Entity Resolution, and Machine Learning (G.05).
Recent advances in High Dimensional Statistics (G.06).
Advances in Bayesian Nonparametrics (1.06).
15:00 - 19:00
Posters
Poster session-1 put on display
15:30 - 16:00
Tea Break
16:00 - 17.30
Session 4
Special Invited Lecturers: Mariza de Andrade, Peihua Qiu (Hall-1)
Advances in Astrostatistics and Time Series. (Hall-2)
Bayesian Methods for Structured High-Dimensional Objects (G.01).
Student paper competition ( theory & methods ) (G.02).
Innovative Applications of Statistics to Medical Data (G.03).
Stochastic Orders in Reliability (G.04).
Probability, Random Matrices, Big Data (G.05).
Statistical Theory for Machine Learning Problems (G.06).
New Developments in High-Dimensional Inference (1.06).
17:30 - 17:40
Recess
17:40 - 19:10
Session 5
Statistical Methods for High and Infinite Dimensional Data (Hall-1).
Recent Developments on the Issue of Measurement Errors (Hall-2).
Biostatistical Advances in Precision Medicine (G.01).
Student paper competition ( applications ) (G.02).
Bayesian Inference for High-Dimensional Regression (G.03).
Methods in Statistics and Probability (G.04).
Statistical Learning for Decision Making in Industry (G.05).
Contributed Oral Presentations (G.06).
Panel Discussion on Biostatistics Education (1.06).