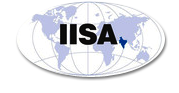 FAQ
Registration is required for all participants: Invited speakers need to (i) register for the conference and (ii) upload the title and abstract of their talks by September 30, 2017. Participants who are making contributed presentations (talks or posters), or just attending the conference, can avail themselves of the early bird registration by October 15, 2017, after which the charges increase. Here is the website for registration. http://www.intindstat.org/iisaconference2017/registration Completed registration requires full payment of the fees either by credit card (if paid in US dollars) or by wire transfer.
How do I pay the registration charges: Registration is a two step process.

International participants:

After submitting your information in the conference registration page (see link above), you will be redirected to a secure payment portal where you can make a payment using a credit card. In case, you want to pay by check please contact Subrata Kundu (kundu@gwu.edu). If you have already registered but did not pay then you do not need to register again. Please go to http://intindstat.org/cc/orderform.htm. Indian Participants (only those who are residing in India and are affiliated with an Indian institution) can pay by check or bank transfer. Please follow the instructions given in the webpage.
Travel and accommodation is your own responsibility: All participants should arrange for their own travel and accommodation. We have arranged for discounted rates in some hotels, see http://www.intindstat.org/iisaconference2017/hotelsinformation The discounted rates are applicable only till the block of rooms allocated for this conference fills up: please check with the individual hotels for details.
Sponsorship: IISA is working on securing external funding from several sources. Once such funding are confirmed and become available, IISA will be able to reimburse a small group of selected participants a nominal amount to cover part of the total cost of attendance. We will give priority to junior researchers, and will ensure diversity in terms of gender, race and demographics. These funds will be available only to a subset of those participants who have registered and uploaded their talk title and abstract by the deadline. While we will try to accommodate extenuating circumstances, a failure to register and submit talk title and abstract by the deadline may lead to cancellation of talks or sessions.