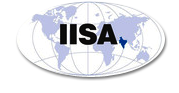 The last date for submission is NA...
Submission Note:
The abstract submission process begins on NA...
The last date for submission of abstracts is NA...
The abstracts will be reviewed by the Scientific Committee, and the final adjudication of whether an abstract has been selected for a poster or a presentation will be informed by NA...
Note: Please use this form only if you have already received an invitation to present at an invited session, and the session has been confirmed. Otherwise, use
this form
.
Please note the following guidance while submitting your abstracts:
Limit your abstracts to 300 words or 2000 characters.
Use only plain text for the title, please do not use symbols or special characters in the title.
For the abstract format, plain text is preferable, but it is OK to embed standard Latex commands in the abstract. Please do not use PDF, PNG, JPG objects or WORD special characters. Please be careful when using Latex commands and do not include user-specific macros and non-standard characters. It will be difficult to use your abstract if it does not compile correctly.
Please do not send any abstracts via email.
Please click the below link to download IISA 2017 session list.
Your Abstract registration has been submitted successful
OK