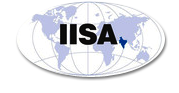 Student Paper Competition
Announcement
Student Paper Competition
Awards
Prizes are given in two categories:
(a) Probability/Theory/Methodology
(b) Applications
Winners receive cash awards and certificates
Eligibility
Those who are enrolled in a MS/PhD (or equivalent) program in Statistics or related fields at the time of conference are eligible. IISA membership is not required. Winners of the previous IISA student paper competitions are not eligible.
Process
Eligible students are invited to submit a paper to be presented in a Student Paper Competition at the IISA Conference. Up to ten student papers are shortlisted for the competition. These shortlisted students then present their work at the conference. Papers not selected for the oral presentation will be considered for the student poster competition.
Selection
The competition winners will be chosen based on the quality and content of these presentations and will be announced at the conference. An awards subcommittee selected by the IISA Executive Committee determines the winners.
Submission
Participant must be the lead author of the paper submitted. Please send your paper, a letter from your advisor, your CV and letters from the co-authors stating that you are the lead author (if applicable). Please submit all the documents in pdf format to spc@intindstat.org
Please note that the paper is only for judges to assess the research and select the finalists. This is not a submission for publication. Last date for submission is Sep 30, 2017.
Student participants will have to register. The registration fees for the finalists will be reimbursed after the conference is over.
Note: Please contact Subrata kundu kundu98@gmail.com for any further clarifications.
Please fill in the form below.
Your Request is Processing...