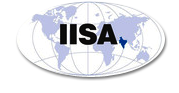 Tourist Attractions
About Hyderabad
HYDERABAD (5th Largest City in India), the capital city of Telangana State. Population of more than 50 Lacs & Agglomerated area 727 sq. kms on the Deccan Plateau.
Location: 17o E 22' N Latitude & 78 o 27' Longitude.

Old MCH area, which forms the central region of Hyderabad city falls under this district. Hyderabad district was formed initially in the year 1948 followed by Police Action by merging the Atraf-a-Balda District and Baghat Districts. In the year 1978, Hyderabad district was later split into Hyderabad Urban District and Hyderabad Rural. Currently, Hyderabad Urban district is known as the Hyderabad district.

Hyderabad district occupies an area of approximately 217 square kilometers. According to the 2011 census the population of this district was 3,943,323. Hyderabad is known as the City of Pearls, as it had once flourished as a global center for trade of rare diamonds, emeralds as well as natural pearls.

Mecca Masjid, Charminar, Golconda fort, QutubShahi tombs, Paigah tombs are some of the historic structures. There are many other structures like Falaknuma Palace, Chowmohalla Palace, TaramatiBaradari etc., which are quite famous attracting tourists from all over. Birla Mandir, Jagannath temple, Salarjung Museum, Mahankali temple, Hussain Sagar lake, Mir Alam Tank, Nehru Zoological park, KBR park , Mrugavani National Park, are some of the other major tourist attractions.
The official language of Hyderabad is Telugu but there are various other regional languages spoken by the people of the state of Telangana. English is used for official and commercial purposes. Most people on the streets understand and converse in English. The other languages popular here in Hyderabad are Urdu and Hindi.
India has a single time zone. It is 5.5 hours ahead of the GMT, 4.5 hours behind the Australian Eastern Standard time and 11.5 hours ahead of American Eastern Standard Time (winter).
Weather in Hyderabad is very pleasant. Temperature in Hyderabad ranges from 11°C to 42°C.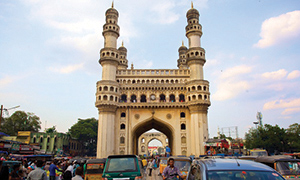 Charminar
Hyderabad's principal landmark and city symbol was built by Mohammed Quli Qutb Shah in 1591 to commemorate the founding of Hyderabad and the end of epidemics caused by Golconda's water shortage. The gargantuan four-column, 56m-high structure has four arches facing the cardinal points, with minarets atop each column (hence the name Charminar, 'four minarets'). It's certainly an impressive sight, though the relentless traffic that swirls around the structure, crowds and queues make it somewhat less rewarding to visit.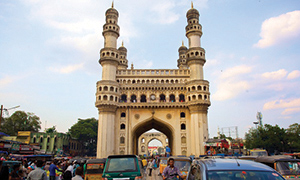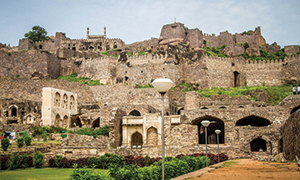 Golconda Fort
Hyderabad's most impressive sight, this monumental fort lies on the western edge of town. In the 16th century the Qutb Shahs made Golconda a fortified citadel, built atop a 120m-high granite hill surrounded by mighty ramparts, all ringed by further necklaces of crenellated fortifications, 11km in perimeter. From the summit there are stunning vistas across dusty Deccan foothills and the crumbling outer ramparts, over the domed tombs of Qutb Shahs, past distant shanty towns to the horizon haze of the inner city.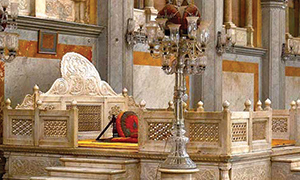 Salar Jung Museum
This vast collection was amassed by Mir Yousuf Ali Khan (Salar Jung III), who was briefly grand vizier to the seventh nizam. The 39 galleries include early South Indian bronzes and wood and stone sculptures, Indian miniature paintings, European fine art, historic manuscripts, a room of jade and the remarkable Veiled Rebecca by 19th-century Italian sculptor Benzoni. Note the entrance ticket for foreigners is very steep and the museum is very popular (near bedlam on Sundays).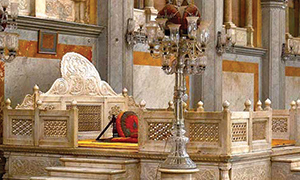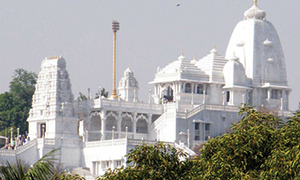 Birla Mandir
The ethereal Birla Mandir, constructed of white Rajasthani marble in 1976, graces Kalapahad (Black Mountain), one of two rocky hills overlooking the lake of Hussain Sagar. Dedicated to Venkateshwara, it's a popular Hindu worship centre, with a relaxed atmosphere, and affords magnificent views over the city, especially at sunset. There are several imposing statues including a huge granite image of Venkateshwara. Disabled access is good: there's a lift in the curious clocktower.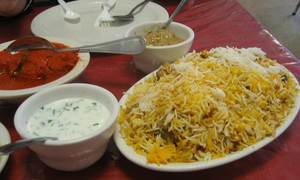 Paradise
Paradise is synonymous with biryani in these parts. The main Secunderabad location has five different dining areas: head to the attractive 'roof garden', complete with whirring fans, or pay an AC surcharge to eat inside. Also serves lots of (less pleasing) Chinese dishes.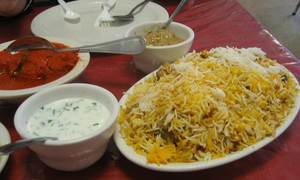 Qutb Shahi Tombs
These 21 magnificent domed granite tombs, with almost as many mosques, sit serenely in landscaped gardens about 2km northwest of Golconda Fort, where many of their occupants spent large parts of their lives. Seven of the eight Qutb Shahi rulers were buried here, as well as family members and a few physicians, courtesans and other favourites. An exhibition near the entrance provides helpful explanatory information (including the ambitious plans to renovate the structures and create a Heritage Park).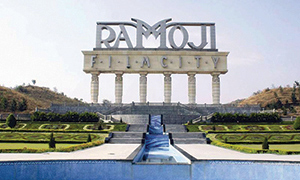 Ramoji Film City
The Telangana/Andhra Pradesh film industry, 'Tollywood', is massive, and so is the 6.7-sq-km Film City, where films and TV shows in Telugu, Tamil and Hindi, among others, are made. The day-visit ticket includes a bus tour, funfair rides and shows. Telangana Tourism runs tours here.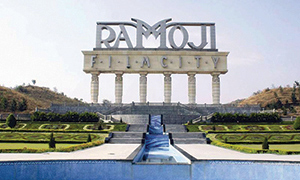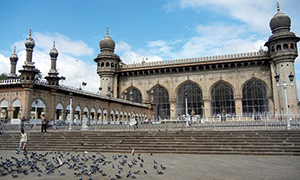 Mecca Masjid
This mosque is one of the world's largest, with 10,000 men praying here at major Muslim festivals, and also one of Hyderabad's oldest buildings, begun in 1617 by the city's founder Mohammed Quli Qutb Shah. Women are not allowed inside the main prayer hall, and male tourists are unlikely to be let in either (they can look through the railings). Female tourists, even with headscarves, may not even be allowed into the vast courtyard if their clothing is judged too skimpy or tight.
Falaknuma Museum
Falaknuma Palace was built by Nawab Vikar-ul-Umra. With the construction laid out in 1884, it took almost 9 years to complete the construction of the palace. One of the popular tourist spots of Hyderabad, Taj Falaknuma Palace was later purchased by Nizam VI in 1897. The palace served as a royal guest house to him.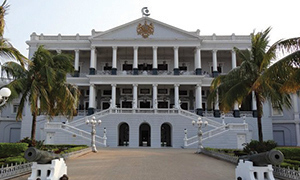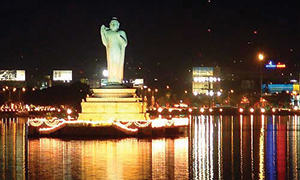 Buddha Statue & Hussain Sagar
Set magnificently on a plinth in the Hussain Sagar, a lake created by the Qutb Shahs, is a colossal stone statue of the Buddha (18m tall). The Dalai Lama consecrated the monument in 2006, which is evocatively illuminated at night.
Frequent boats make the 30-minute return trip to the statue from both Eat Street and popular Lumbini Park. The Tankbund Rd promenade, on the eastern shore of Hussain Sagar, has great views of the statue.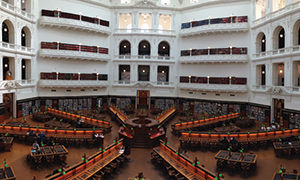 State Library
This beautiful building, dating back to 1891, has 500,000 books in Urdu, Sanskrit, Telegu and English in reading rooms that are as atmospheric as they are dusty.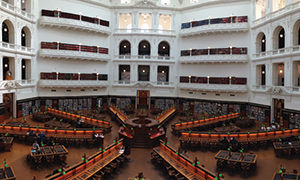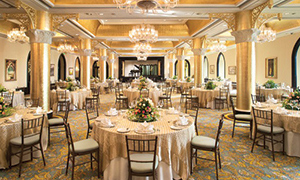 Taj Restaurant
Specialising in biryani and delicious chicken and mutton curries, this bustling place is just around the corner from the Chowmahalla Palace. There's an AC room on the upper floor.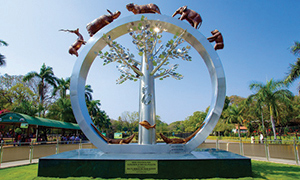 Zoo Park
Welcome to Nehru Zoological Park, and its sylvan setting, abutting the historic miralam Tank bund, (200 year old, World's first multi arch masonry dam). The Zoo spread in over 380 acres established on 6th October, 1963.
This is the first Zoo in India to have animals arranged in Zoological order, in open enclosures. Such open enclosures, in near natural ambience, makes animals feel "at home". This helps in their breeding, and study on animal behaviour. No wonder, the Zoo has bred successfully several indigenous animals like Asiatic Lions, Royal Bengal Tigers (Yellow & White), Panthers, Indian Rhino, Gaur, Several primates, Bears, Deers, Antelopes, Birds, Reptiles etc. Exotic animals like Giraffe, Iguanas, Chimpanzee have also bred here.
The Zoo is proud prossessor of a large variety of animals.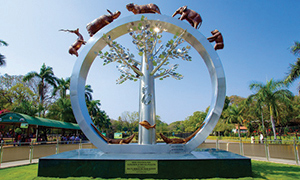 HITEC City
At the heart of Hyderabad's technological progress juggernaut is the cybercity called HITEC City. The name stands for Hyderabad Information Technology Engineering Consultancy City and it provides a stark contrast to the historically-laden monuments and sites present in Hyderabad. The formation and birth of the HITEC City is the consummation of a state's vision of becoming a contender in the information technology boom, largely reminiscent of Muhammad Quli Qutub Shah's dreams when he started building Hyderabad itself.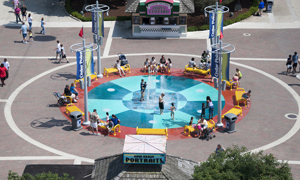 Mount Opera
The state of Telangana may have many resorts to its name, but arguably none is as famous or as luxurious as Mount Opera. Backed by the well-respected Sreemitra Estate Pvt. Ltd., a company that is a pioneer when it comes to entertainment-based themes, Mount Opera is a multi-themed park resort that is not just known within the city of Hyderabad, but also on a global scale, when it comes to wholesome entertainment and relaxation.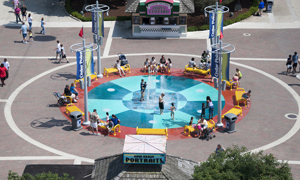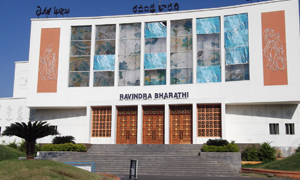 Ravindra Bharathi
Every city worth its cultural heritage should have an auditorium or theater, or so they say. After all, much of a place's culture is present in the form of performing arts. Songs, dances, performances, stories — whatever it is, as long as a group of people congregate to watch it, it becomes a memory that is shared by everyone. That is why it is important that a theater is constructed to house every and all kinds of performances.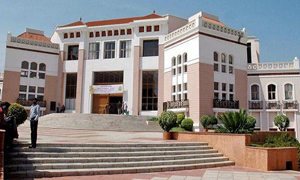 Shilpakala Vedika
When Shilpakala Vedika was unveiled in 2002 amidst a lot of fanfare (including a glittering cultural show complete with classical and tribal dances and a lot of dignitaries), there were concerns that Hyderabad's other, more enduring cultural center, the Ravindra Bharathi, would be put out of business and completely overshadowed. While Ravindra Bharathi is still up today (and still going strong), the fears shared by those people then were not totally unfounded: Shilpakala Vedika is touted as the best convention center in the country and, with its facilities and pedigree, it might as well be.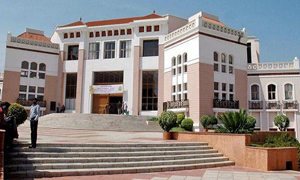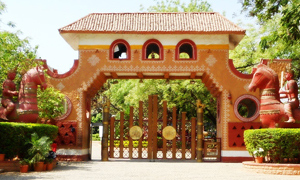 Shilparamam
Hyderabad is grooming up to be India's hi-tech cybercity thanks to the various IT/ITES companies coming in in the city's cyberparks and complexes. In spite of the influx of modern technology however, the city still has one of its feet planted squarely in the grounds of tradition and culture. This is never more evident than in the construction of Shilparamam, an arts and crafts village an hour or so away from Hyderabad.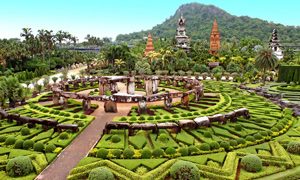 Botanical Garden
Avid horticulturists and tourists with natural green thumbs will be glad to know that when they decide to visit Hyderabad, they will already have a place waiting for them. The Hyderabad Botanical Garden is a 120-acre area of land in the Kothaguda Reserve Forest especially allotted to preserve different varieties of plants and trees, both to be enjoyed by future generations and also to educate the people. It is developed by the Forest Department is being groomed by the Tourism Department to be a major tourist attraction.